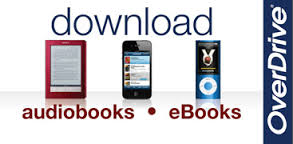 River Oaks Public Library Offers Digital EBooks And Audiobooks
Posted on June 26th, 2015
---
The River Oaks Public Library has expanded its services with eBooks and audiobooks available to enjoy from the library's website. Library card holders can borrow popular digital media anytime, anywhere by visiting the Overdrive link below.
Users may browse the library's website, borrow titles with a valid library card, and enjoy on all major computers and devices, including iPhone®, iPad®, Nook®, Android™ phones and tablets, and Kindle® [U.S. Libraries]. eBooks can be read immediately on any device with an internet browser and all titles will automatically expire at the end of the lending period. There are no late feesI
"We are all very excited about this new service. With eBooks and audiobooks available with the OverDrive app, our patrons and communities will now have another avenue for obtaining their reading material easier than ever. We have quick start guides in English and Spanish available at the library and on our website. If you need any extra assistance come to the library and see our amazing staff for assistance." Veronica Clark, Library Director
This new service, powered by OverDrive, is free for users with a library card. To get started enjoying eBooks and audiobooks, visit the Overdrive link below. You can find helpful tools and information, such as contacting support, by clicking the Help button on the digital collection.
---
Return to the Previous Page